Agenda
Agenda
Chair's welcome
Director of G7 portfolio management, treasury
European Bank for Reconstruction and Development
Jasper is Director of G7 Portfolio Management within the EBRD Treasury. He oversees the central risk warehouse for all hard currency risks across the Bank's balance sheet, and is also heavily involved with IBOR transition across various RFR working groups. Jasper joined the EBRD in 2011. Previously he worked as a macro trader, and was a market maker at ABN AMRO.
Beyond Libor regulatory keynote: managing risks and generating opportunities
Key risks to consider as we approach end-2021
Divergence in transition paths across markets and jurisdictions
Predictable outcomes and non-regrettable actions
Director of markets and wholesale policy
Financial Conduct Authority
Edwin Schooling Latter is Director of Markets and Wholesale Policy at the Financial Conduct Authority where his responsibilities encompass policy in relation to primary and secondary markets, trading venues, trading conduct, benchmarks, asset management and pensions.  From 2011-2014 Edwin was head of the Financial Market Infrastructure
Directorate at the Bank of England, responsible for supervision of CCPs, securities settlement systems, and systemically important payment systems, and for the Bank's input to policy making on central clearing and OTC derivatives reforms. Prior to appointment as head of MID, Edwin worked in the Bank's Financial Stability area for several years, including as secretary to the Bank's Financial Stability Committee. Edwin was also previously Managing Director of UK payment system, LINK Interchange Network Ltd.
Dangers for corporate, banks and asset managers in the transition panel discussion
The transition impact on leading firms  
Transition planning and programme essentials
Implementation risks – examples
How to build models in a multi curve world
Alternative reference rate construction
The wider impacts of losing a rate that is prevalent in valuation, risk and forecasting models
The potential benefits of concentrating market liquidity on a single risk-free yield curve
Director and head of interest rates, FX, and hybrids
Deutsche Bank
Emiliano has a PhD in Theoretical Physics from University of Oxford.
After graduation he went for a postdoc and later Lecturer at the University of Texas at Austin and Visiting Scholar at Caltech.
Emiliano then moved into Quantitative Finance and became director at Bank of America.
Since 2014 he has been Director and head of Interest Rates, FX, and Hybrids at Deutsche Bank.
Operational readiness
Operational challenges of moving to new rates
A checklist for systems upgrades – the size of the IT challenge and what changes firms need to make
Lunch and networking break
The orderly path to benchmark conversion for the swap market
Sponsored by:

When will market participants be ready to actively transition off Libor?
Bilateral & multilateral opportunities for structured conversion
Head of structured solutions, investment innovation
Aberdeen Standard
Robert leads a team of around twenty front office professionals and fund managers responsible for the design, modelling, and management of more sophisticated investment portfolios and products. As well as on-going portfolio management responsibility for ASI's Liability Aware mandates (c. £50bn), the team's remit spans the asset classes in both funded and derivative instruments to deliver client-focused investment solutions. Accordingly, as the place where investment solution design meets portfolio management, the team plays an important role in connecting and enabling broader business capabilities, as well as influencing and directing innovative product design across the firm.
Robert holds a B.Sc. in Physics from the University of Edinburgh, an M.Sc. in Financial Mathematics from Kings College London, and a Ph.D. in Chemical Engineering from the University of Cambridge. After completing his Ph.D., Robert was recruited directly from university into ABN AMRO's derivatives structuring group.  During his time at ABN, he helped establish the Relative Value (prop) Trading desk, and spent time as a market maker in Danish mortgage-backed bonds. Robert then moved to J.P. Morgan to join a Credit Derivatives Structuring team in New York, where he focused on the more technical side of credit derivative pricing and trading.  Upon his return to London, Robert worked in the Rates and Inflation Structuring team at Lloyds Banking Group, where he gained experience in inflation derivative pricing.  In January, 2010, Robert joined Standard Life Investments where he subsequently became Head of the Structured Solutions Team.
Business manager
TriOptima
product development, F&O and OTC Clearing
BofA
Managing the internal and external communication challenges
Client expectations
Contract negotiations
Legacy contracts 
Conduct and governance

Fiduciary duty for asset managers 
Customer care for banks
Director, programme lead, wholesale lending technology and change
Barclays
Head of market structure & regulatory customer engagement
Natwest Markets
Phil leads NatWest Markets' customer engagement on external Market Structure and Regulatory Reforms, an ever dynamic area given that industry developments are  accelerating rather than drawing breath. Engaging all types of customers across multiple asset classes and regions globally, Phil has a wealth of knowledge when it comes to
NatWest Markets' business, having joined the Markets Graduate Programme many years ago following completion of his Masters in Economics. His breadth of experience, given previous roles in Sales, Account Planning and Strategy, has been invaluable in providing him with the basis on which he has built a well-rounded approach to
regulatory change.

In recent years, he has taken the lead in implementing many key post-crisis regulatory reforms, including Dodd-Frank, EMIR and MiFID II. Most recently Phil has been leading the client engagement strategy for Brexit and IBOR reform and is an active member of the Risk-Free Rates (RFRs) forums that are shaping this pivotal market reform.
Independent adviser
PRMIA
Navin is an independent risk director with over 16 years' experience in advising the sell side on front to back risk and regulatory matters. Navin also specialises in the delivery of Risk Methodologies, Models & Governance for Tier One and Tier Two investment banks; whilst spearheading the analysis for IBOR Transition, FRTB, IRRBB, Basel IV, CRR 2 and CRD V offerings. He most recently worked as a Senior Manager at a leading global advisory firm where he led the analysis of the impact of the LIBOR Transition on financial institutions. 

Prior to this, Navin spent 15 years in the industry working in global run-the-bank and change-the-bank roles for Credit Suisse, RBS, Commerzbank and JP Morgan across Front Office, CRO and Operations. Navin is a member of the Professional Risk Managers Association and sits on the London Chapter Steering Committee. Navin supports the CRO community via mentoring of risk professionals and the organisation of risk, regulatory & leadership events. 
Libor transition Target Operating Model (TOM) & contract analysis
Sponsored by:

Using AI to accelerate your transition efforts 
Outlining the Benefits of Contract Analytics with AI 
Demonstrating SEAL within an E2E implementation 
director of solution consulting EMEA,
Seal Software
Libor and benchmarks regulation programme consultant
Antevorta Consultants Limited
Analytics to navigate the Libor transition
Sponsored by:
Impact on the market data environment
Switch on the discounting regime
Renegotiation of legacy contracts
VP, financial engineering
Numerix
Mr. Vargas joined Numerix in August 2014, where he is currently working as Senior Financial Engineer. He is focused on developing solutions for clients to price vanilla and exotic products as well as market risk and valuation adjustment measures using Numerix analytics. Before joining Numerix, Mr. Vargas worked as Quantitative Analyst in the valuation services team at Pricing Partners (now part of Thomson Reuters). Mr. Vargas holds a Master's degree in Financial Engineering from Universite Paris Dauphine.
Libor demo: The Sionic Utility Model – systematic contract repapering and client negotiations
Sponsored by: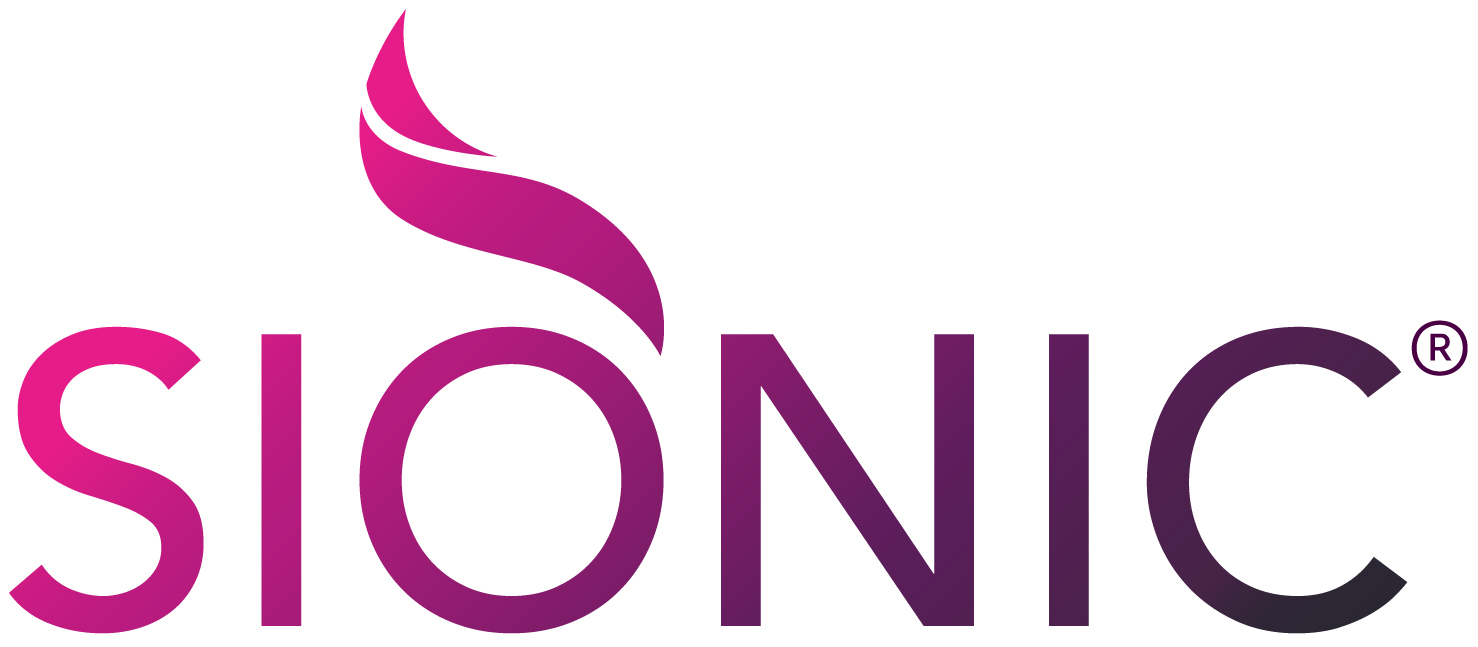 Sionic's LIBOR-to-RFR utility handles derivatives, loan books, contracts by providing bespoke blends of technology with operational and para-legal support. This enables cost-effective contracts digitisation, risk classification and repapering, covering client outreach, negotiation and revised contracts exchange. Benefits include:
Integrated legal / triage / outreach teams, providing 24/7 client coverage
Clear, centralised, single team ownership of repapering for each client
Flexible, scalable resource within existing and new teams
Local legal, outreach and relationship management escalation
Self-sufficiency and cost efficiency through effective devolution to paralegals
Reduced demand on internal teams, releasing essential resource back to the bank
Paul is a risk and regulatory specialist who has worked in banking, capital markets and consultancy for over 15 years. Before joining Sionic, Paul worked in investment banks, for a global technology vendor and in a global credit rating agency, helping to deliver quality risk and regulatory advice across the domains of  data, risk technology, risk analytics and reporting, right through to the application of artificiaI intelligence. Paul has advised many banks globally on risk and regulation, helping them move from regulatory box ticking to producing highly optimised frameworks on workflows, processes, technology and people.
Xavier helps financial institutions address the combined challenges of regulation, capital efficiency and organisational effectiveness. Having begun his career as an interest rates derivatives trader at Paribas, he became head of the foreign exchange trading team. He helped create the market risk department and led the fixed income market risk teams, before becoming deputy COO of fixed income front office. With the merger of BNP and Paribas, Xavier became the COO for BNP Paribas Fixed Income worldwide, managing funding, capital, balance sheet, transfer pricing agreements and a comprehensive regulatory implementation programme for fixed income worldwide. Today, his involvement with SIFMA, GFMA, ISDA, FBF, EBF, regulators and central banks, underpins his understanding of the context and intention of regulation, as well as its application and impact on end-users.
Afternoon networking break
Implementing new Libor fallback provisions panel
Amendment of ISDA's 2006 definitions for OTC derivatives and adoption for legacy contracts via protocol
Transitioning away from LIBOR based on existing fallback provisions in FRNs, and adoption of new risk-free rateS
Fallback provisions for syndicated loans
Fallback provisions for bilateral loans and securitizations
Getting your house in order
De-risking a large multiproduct Libor portfolio
Chair's summary and closing remarks
Director of G7 portfolio management, treasury
European Bank for Reconstruction and Development
Jasper is Director of G7 Portfolio Management within the EBRD Treasury. He oversees the central risk warehouse for all hard currency risks across the Bank's balance sheet, and is also heavily involved with IBOR transition across various RFR working groups. Jasper joined the EBRD in 2011. Previously he worked as a macro trader, and was a market maker at ABN AMRO.