Agenda
Agenda
Registration opens | networking gallery and refreshments
Risk.net Welcome
Kris Devasabai is the New York-based editor-in-chief of Risk.net. Previously, he was bureau chief and US editor of Risk magazine. He manages the editorial team. Prior to joining Risk, Kris covered hedge funds, asset management, cross-border investing and law for several publications.
Kris holds a bachelor's degree in law and government from the University of Manchester, and he completed his legal training at the Inns of Court School of Law in London. He was called to the bar of England and Wales in 2003.
Crypto appeal – coming up with digital asset value-add
Sponsored by:

• Returns – can you provide certainty in gains?
• Development – where is market involvement growing and what does that mean for overall value?
• Insurance – how are custodians and other crypto players providing security for investors?
Traditional Finance vs. Decentralized Finance – which elements for cryptocurrency markets are consistent with familiar traditional assets?
This session will focus on the similarities that already exist between the traditional and digital market ecosystems and what can be expected in terms of future similarities.
A Regulatory Perspective
This fireside chat will aim to provide regulatory insight into potential plans for the crypto future.
CEO
Association for Digital Asset Markets
Prior to joining ADAM as its CEO, Bond has served as the global head of policy and regulatory affairs at two fintech companies, where she developed and executed global regulatory strategy for digital assets, blockchain, and global payments. Bond has also worked at Bloomberg LP, serving as head of global regulatory affairs – and she is an expert in securities, derivatives, banking, and fintech regulation. Bond previously served as international counsel at the U.S. Securities and Exchange Commission for implementation of the Dodd-Frank Act. Bond was also a subject matter expert on the U.S. Senate Committee on Banking, Housing, and Urban Affairs for the Dodd-Frank Act and its technical corrections bill, as well as the Jumpstart Our Business Startups Act (JOBS Act). Bond launched her legal career at the Financial Industry Regulatory Authority (FINRA) before practicing law at Hogan Lovells and WilmerHale. She has been covered by Fortune's Most Powerful Women, as well as featured in Forbes, The Wall Street Journal, Financial Times, CNBC, Bloomberg, Business Insider, POLITICO, The Hill, RealClearMarkets, CoinDesk,Traders Magazine, and other leading publications.
Caroline D. Pham was sworn in as a CFTC Commissioner on April 14, 2022, after being nominated by President Biden and unanimously confirmed by the U.S. Senate. Commissioner Pham is a recognized leader in financial services compliance and regulatory strategy and policy, with deep expertise in derivatives and capital markets and emerging issues such as digital innovation. Her substantial experience spans key international issues such as prudential regulation and systemic risk, financial markets including currencies and commodities, fintech and digital assets, ESG, and the impact of major disruptions like the savings and loan crisis, the 2008 financial crisis, and the COVID-19 pandemic.
Prior to her appointment, Commissioner Pham advised boards of directors, executive and senior management, policymakers and regulators, and industry leaders on changes to the regulatory landscape and implications and risks of emerging issues, trends, and economic and market developments to the global financial system, markets, and banking. Her past engagement includes international standard setters such as the Financial Stability Board, IOSCO, Basel Committee on Banking Supervision, Bank for International Settlements, and Committee on Payment and Settlements Systems, as well as central banks, government ministries, regulators, and other stakeholders across North America, Latin America, United Kingdom, Europe, Middle East and Africa, and Asia-Pacific regions.
Commissioner Pham was previously a managing director at a large global financial institution where she held various senior roles in compliance, legal, the chief administrative office, and the institutional clients group, including as a global head of swap dealer and Volcker compliance; deputy head of global regulatory affairs; head of capital markets regulatory strategy and engagement; and head of market structure for strategic initiatives, working closely with innovation, strategic investment, and business and product development teams on digital assets and other opportunities. She has built global programs and teams and led initiatives for implementation of the Dodd-Frank Act and other global regulatory reforms, including the design of compliance risk management, governance, and oversight frameworks and policies and procedures across all institutional and retail businesses. She also had oversight of U.S. regulatory change management for markets, including rates and currencies, credit, securitized markets, commodities, municipal securities, and financial market infrastuctures.
Commissioner Pham's past experience in the private and public sectors includes serving as Special Counsel and Policy Advisor to former CFTC Commissioner Scott O'Malia; and in enforcement at the CFTC, SEC, and Office of the Comptroller of the Currency and for the former chief judge of the U.S. Court of Federal Claims while in law school. She was also a Visiting Fellow at the George Washington University Center for Law, Economics, and Finance and most recently served on the Dean's Advisory Council for the Business and Finance Law Program.
Commissioner Pham is a Fellow of the American Bar Foundation. Her former leadership roles with the American Bar Association include member of the Council of the Business Law Section and the Executive Committee of its Diversity, Equity and Inclusion Board; Vice Chair of the Banking Law Committee; and Co-Chair of the Securities, Capital Markets, and Derivatives Subcommittee. She is a former Co-Chair of the Business Law Fellows Committee, a program to develop future diverse leaders, and also a former Fellow herself. In addition, Commissioner Pham has served on a multitude of industry forums, including on the Executive Committee of the Chamber of Digital Commerce.
Commissioner Pham has a B.A. from UCLA and a J.D. from the George Washington University Law School, and was a recipient of the Manatt-Phelps Scholarship for excellence in banking law and the Vietnamese American Bar Association of the Greater Washington, DC Area Scholarship. She is from California's Central Valley, the "food basket of the world."
Network and refreshments break
Digital asset storage - interacting with custodians for crypto-based activities
• Security – protecting digital currencies from hacks and theft
• Staking – earnings from the holding of tokens
• Trading – connecting with trading platforms for trade settlement
Crypto Brokerage - Managing Liquidity Fragmentation
Sponsored by:

Chief Revenue Officer
Apifiny
CEO and CIO
Katonah EVE LLC
Entrepreneur in residence
The D.E. Shaw Group
Lunch briefing: Collaborative effort – how can institutional investors, crypto vendors, and regulators work together to develop a market framework?
CEO
Global Digital Asset and Cryptocurrency Association
Gabriella Kusz serves as Board Director at the Global Digital Asset and Cryptocurrency Association, a global voluntary self-regulatory association for the industry and Deputy Chair of the Government Blockchain Association (GBA) Regulator Working Group – which provides a community of practice for regulators working around the world to navigate the digital asset space. Prior to this role, she served as the Principal for Strategic Initiatives at the International Federation of Accountants (IFAC) where, in addition to other areas, she supported the profession's leadership and innovation in the digital era. Her background has largely included working in international financial sector and economic growth including working with the World Bank Group Governance Global Practice where she was responsible for leading the Corporate Governance and Financial Reporting (CGFR) workstream for the Middle East and North Africa (MENA) region.
Gabriella is a Fellow of the Digital Euro Association and was recently appointed by the Speaker of the US State of Arizona House of Representatives to lend her knowledge to the state's Blockchain and Cryptocurrency Study Committee (pursuant to Arizona Laws 2021, Chapter 339). Gabriella also serves as a Distinguished Global Expert for the Global Small and Medium Enterprise (SME) Policy Network (GSPN) at Prince Sultan University (Riyadh, KSA) and as an Advisor to the Banque Saudi Fransi / PSU Global Islamic Finance, Tax and Zakat Centre (GIFTZ). Gabriella is a licensed US CPA (State of Virginia) and CGMA and holds AICPA Certificates in International Financial Reporting Standards (IFRS) and Blockchain Fundamentals as well as the Global Reporting Initiative (GRI) Certificate in Sustainability Reporting Standards. She holds her Master's in Public Policy (International Policy and Development) from Georgetown University (Washington, DC USA), a Master's in Business Administration and Bachelor of Accounting from the University of Dayton (Ohio, USA).
Managing director
The Stevens Centre for Innovation in Finance
Sarah Hammer is Managing Director of the Stevens Center for Innovation in Finance and Senior Director of the Harris Alternative Investments Program at the Wharton
School of the University of Pennsylvania. In these roles, she focuses her efforts on private capital investments and financial technology. Ms. Hammer also leads the Cypher Blockchain Accelerator and Cypher NFT Incubator at the Wharton School, and she leads an Initiative on Diversity & Inclusion. Ms. Hammer is also Adjunct Professor of Law at the University of Pennsylvania Law School, teaching an upper-level juris doctor course on financial regulation.

Previously, Ms. Hammer was Acting Deputy Assistant Secretary for Financial Institutions and Director of the Office of Financial Institutions Policy at the United States
Department of the Treasury. In this role, she led and directed the Department's policy responsibilities involving financial institutions, as well as oversaw the Federal Insurance Office and the Office of Critical Infrastructure Protection and Compliance Policy (cybersecurity).

Ms. Hammer also served on the board of the Securities Investor Protection Corporation (SIPC) and assisted the U.S. Treasury Secretary in fulfilling responsibilities on the board of the Pension Benefit Guaranty Corporation (PBGC). Ms. Hammer also served as cross-functional team lead for a full review and report by the U.S. Treasury on the U.S. financial regulatory framework.

Ms. Hammer has held various leadership positions throughout financial services in general management, portfolio management, trading, marketing, research, and
analytics at the Vanguard Group, PIMCO, JP Morgan Chase, BlackRock, and Tudor Investments.

Ms. Hammer is also a board member of the Independent Management Advisory Committee of the International Telecommunications Union at the United Nations (ITU).
The ITU is the UN specialized agency responsible for all matters related to information and communication technology, including broadband internet, wireless technology,
satellite, and television.

Ms. Hammer earned a J.D. from the University of Pennsylvania Law School, an M.B.A. from the Wharton School of the University of Pennsylvania, and a Master of Studies from Oxford University. She is a Harry S. Truman Scholar and a Member of the American Law Institute.
Institutional participation in DeFi – Present and Future State
Sponsored by: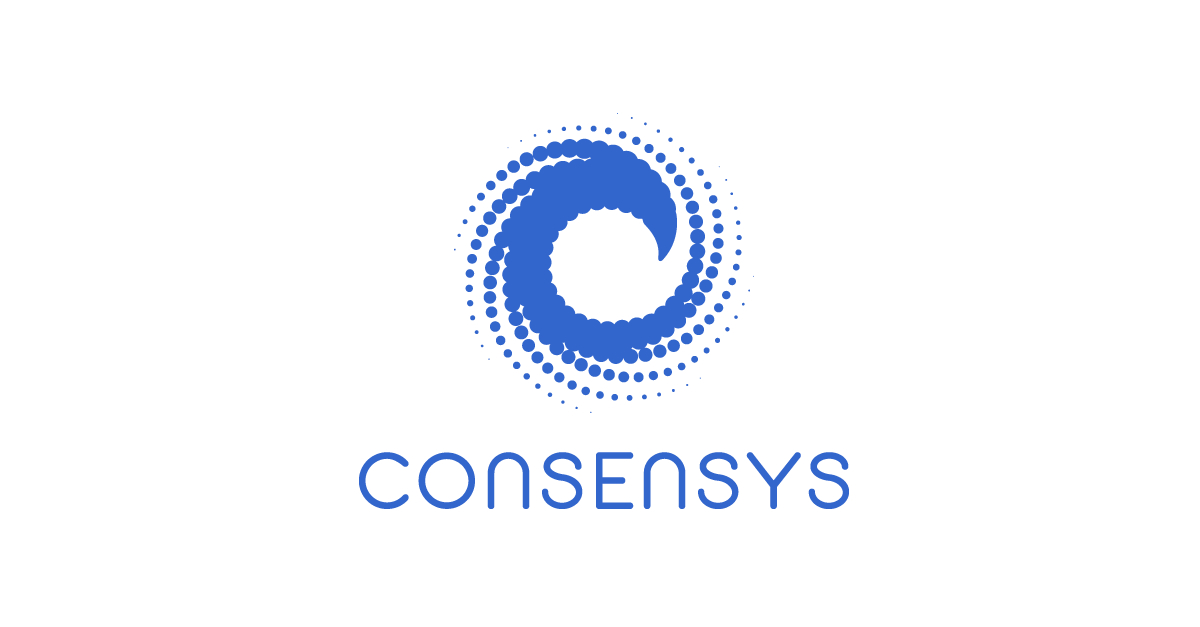 Executive director
ConsenSys
Elizabeth is an experienced capital markets executive turned Web3 builder at ConsenSys.
After 9 years in Fixed Income Sales, Trading and Structuring with Lehman Brothers & JP Morgan, in NY and Singapore, Elizabeth got the entrepreneurial bug and has been a startup operator since 2013. Things turned full circle when she ran the capital markets division at Securitize in 2019, allowing her to combine her passion for building new things with capital markets know-how.
She is now a senior executive at ConsenSys working on the commercialization of MetaMask Institutional.
Risk tolerance – managing crypto volatility within your portfolio
Sponsored by:

• Crypto quants – how do we develop analysis for this market (i.e., smart beta)?
• Data – greater need for more accurate information
• Asset allocation – building portfolios with both direct and indirect exposure
Digital asset breakdown – from derivatives to ETFs to non-deliverable forwards, what does the industry have to offer and how is risk of each determined?
Networking and refreshments break
Investment Strategy – what do portfolio managers need to know prior to investing?
• Arbitrage – capitalizing on the inefficiencies that still exist
• Tokenization – digitizing products like bonds, REITs, and art
• Time horizons – being ready for tomorrow's strategies today
Crypto valuation models – how confident are we with price prediction?
Head of trading
Cipher Technologies Management LP
Jake is one of the early pioneers in Digital Asset Options markets and still drives much of the OTC trading volume. Before Crypto, Jake traded as a Designated Primary Market Maker on the floors of the American Stock Exchange, CBOE, and NYSE for numerous exchange-traded options series in the Nasdaq, Russell, S&P, Emerging Markets, and VIX. Jake also helped launch a principally-funded trading desk where he would go on to build out an institutional scale operation over 4 years. The strategies at Barrow Street Commodities consisted of market-making and liquidity provision as well as the introduction of risk accumulation engaging PEMEX, OPEC, and major airlines orderflow. His team of three consistently ranked in the Top 5 in global Crude Oil options volumes with strategies focusing on asymmetry, convex strategies, and game-theory. 
In the Digital Asset space Jake has traded on nearly every centralized and decentralized platform. Yield Farming in dozens of liquidity mining programs, and cross-chain-fluent, he has honed his ability to maximize token yield across all of DeFi while incorporating a risk management foundation that is extremely rare in crypto. Being close to the digital asset ecosystem has afforded Jake the opportunity to get close to protocol founders early. Jake is an early investor in many DeFi protocols as well as Metaverse and GameFi projects.